Faster and More Efficient
The 2015 Nissan Altima is the lightest, strongest, and fastest Altima we've ever produced. The chassis, body, and engine have been designed to be lightweight, while the exterior is more aerodynamic than ever. You could say we put the Altima on a diet. With a 182-hp 2.5-liter 4-cylinder engine, the 2015 Altima is also extremely fuel-efficient, returning up to 38 MPG highway and an incredible 684 mile range on one tank of gas. The 2015 Nissan Altima is the perfect sedan to take the children out for some family fun. You even save gas while you're at it. For even more driving fun, the Altima is available with a powerful 3.5-liter V6 pumping out 270-hp and returning an outstanding 32 MPG highway. You get the performance of a sports-car, the space of a full-size sedan, and the fuel efficiency of a compact in the 2015 Nissan Altima.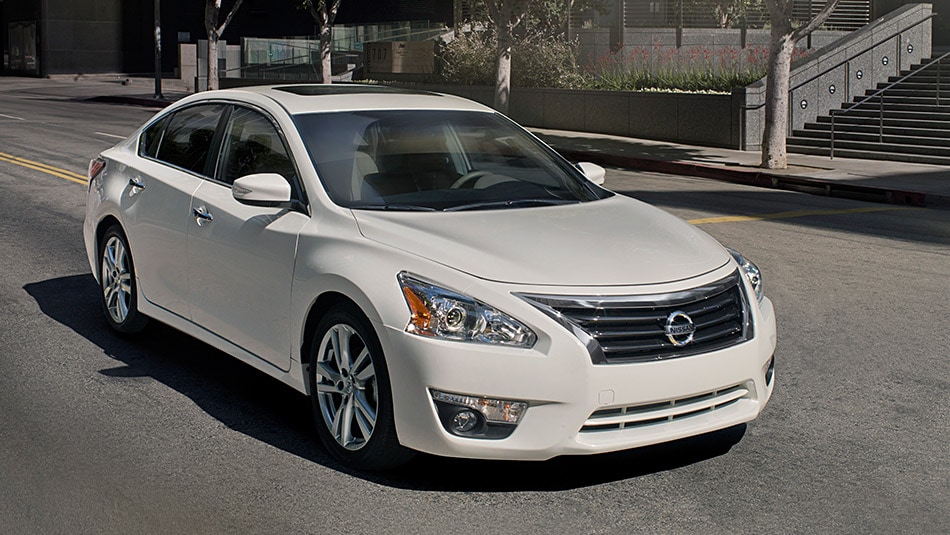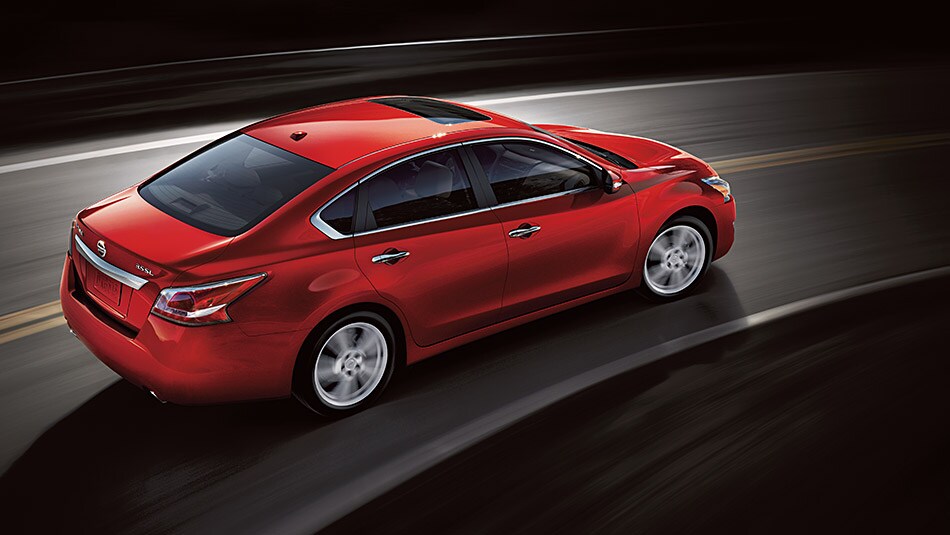 True Cornering Machine
 
With sports-car performance, you can expect sports-car handling from the 2015 Nissan Altima. For a family sedan, the Altima drives like a true sports car. The 2015 Nissan Altima builds confidence in corners with its Active Understeer Control system that brakes the inside wheels to maintain traction through a turn. Rest-assured, the 2015 Altima will provide great handling thanks to its 370Z®-inspired rear suspension designed for instant steering response. The Altima will make lane changes a breeze without disrupting its smooth ride delivered through ZF Sachs shock absorbers. These high-quality shock absorbers are very much like those found in much more expensive luxury performance vehicles. Enjoy the road ahead with confidence, agile handling, and a smooth ride. 
Starting at $22,300 MSRP
   
2.5-liter 4-cylinder Engine
   
38 MPG Highway
   
Xtronic CVT
   
Tire Pressure Monitoring System
 
Altima 2.5 SV
Starting at $24,720 MSRP
   
Nissan Intelligent Key®
   
17-inch Aluminum-Alloy Wheels
   
Remote Engine Start
   
Smart Auto Headlights
 
Altima 3.5 SL
Starting at $32,350 MSRP
   
3.5L V6 Engine
   
32 MPG Highway
   
High Intensity Discharge Headlights
   
Leather Seats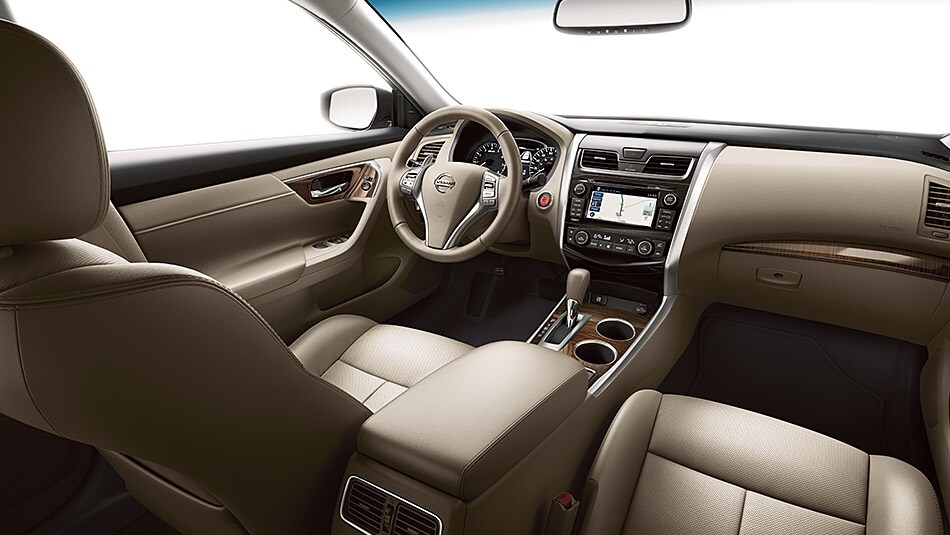 Premium Interior Space
Designed for luxury, the 2015 Nissan Altima's interior is more sophisticated and spacious than its competitors. Using premium materials and carefully sculpted lines, the 2015 Altima features a luxurious cabin, perfect for everyone. The front seats are carefully designed for optimum comfort using NASA research to develop the best seating posture to reduce fatigue during long drives. You might start to feel like an astronaut in a beautifully designed cockpit when you slide into the drivers seat of the 2015 Nissan Altima. Try it out for yourself and
visit
Ron Sayer Nissan
in Idaho Falls, Idaho to schedule a test drive of the sportiest and most comfortable Nissan Altima to-date.